View downloadable guides and information below.
Scroll to view help videos.
For Tech Support or assistance
Call our office 24/7 at (260)665-3563 or (888)233-9088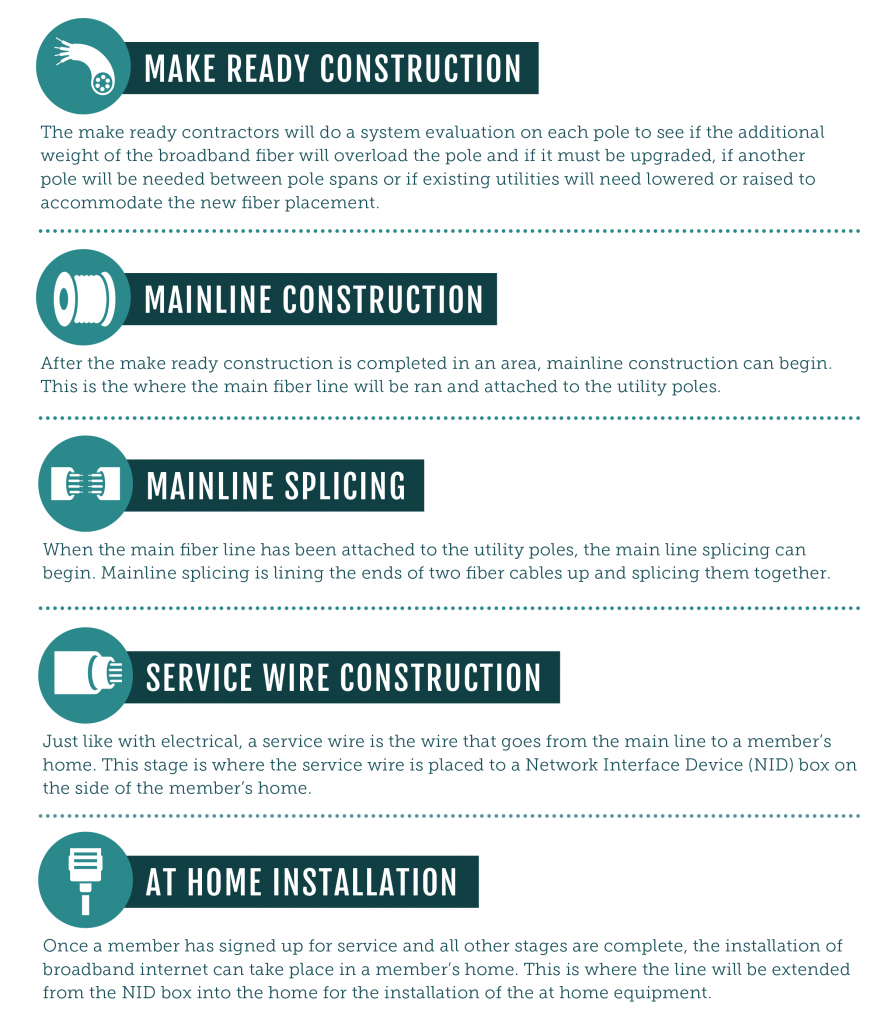 How to decide what plan is best?
In order to best determine which plan best fits your needs, follow the general rule of thumb outlined to ensure each connected device is receiving high-speed (25Mbs) connectivity
Count the number of connected devices in your home by the plan speed you are considering. The outcome of this calculation should ultimately be at or above 25Mbs.
Example:
You are considering the 100 Mbs (Silver Plan). You have a household of 4 people using devices simultaneously (100/4=25).
If you are a larger household, or utilize multiple devices (ie: security cameras, mutiple TV's, connected smartphones, smart appliances, wifi-thermostats ect...) you may consider a larger plan. For instance the 500 Mbs (Gold Plan), could connect up to 20 unique devices and maintain adequate speed. (500/20=25)
Register on the Website: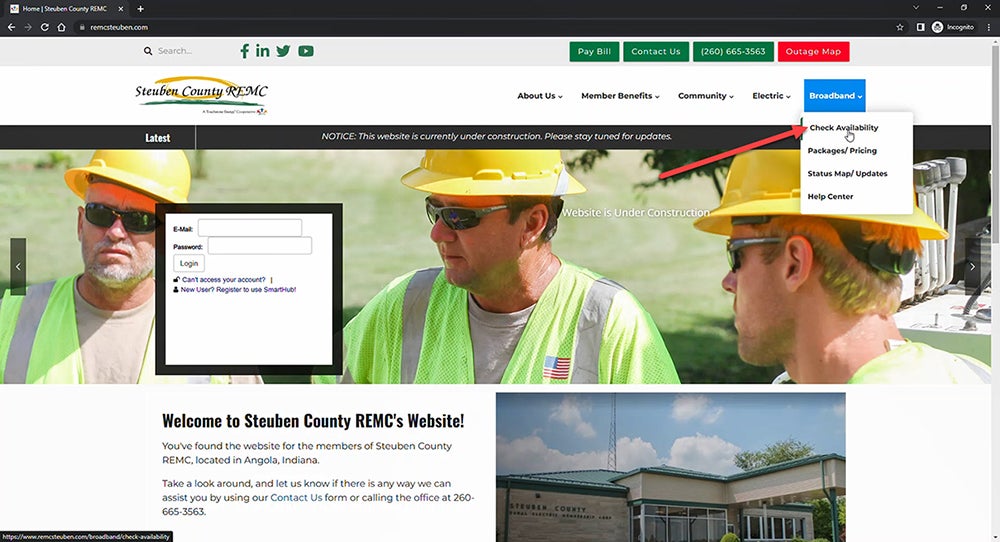 Register on SmartHub (website):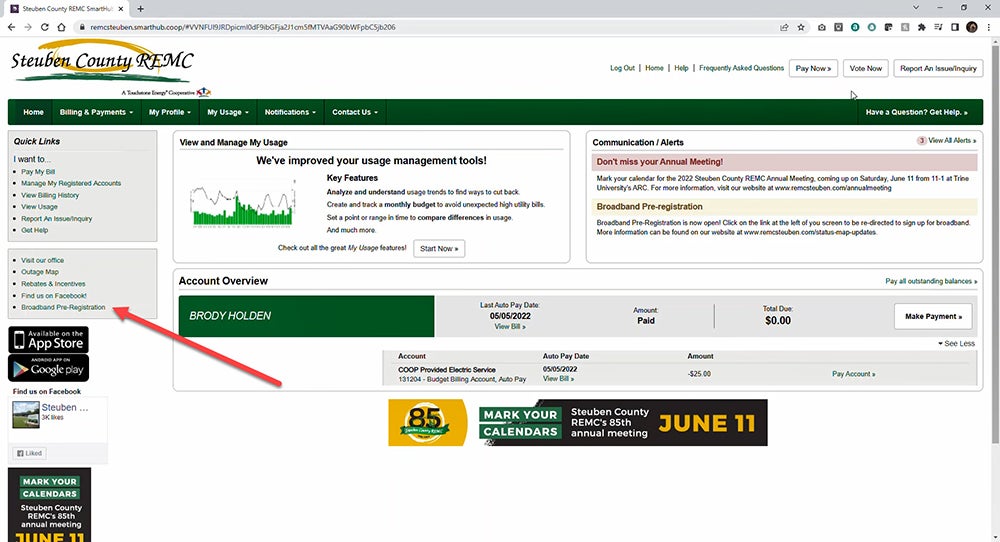 Pre-register on SmartHub (app):